Finding tasty and healthy vegan road trip snacks can be a challenge.
Road tripping can be fun and adventurous however, as a vegan traveler, it pays to be prepared, especially in more rural areas.
Having snacks prepped before you go can make vegan travel so much easier, but it's also possible to get great vegan food on the go, from both restaurants and convenience stores.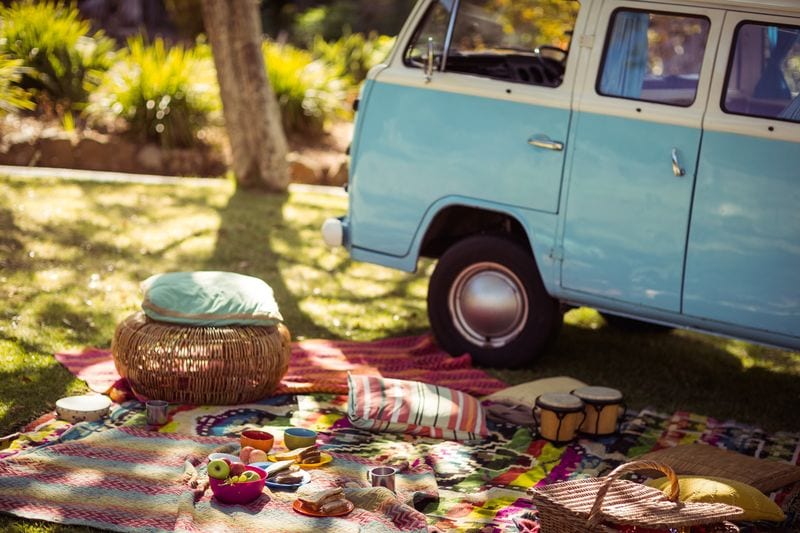 Some of the best vegan food for traveling is simple, healthy and delicious. After all, who doesn't love a tasty vegan snack on the road!
The Best Vegan Road Trip Snacks
Here are some of our favorite vegan foods on the go.
Fresh Fruit
Fresh fruit is perfect for a road trip, and one of the easiest and healthiest options for vegans on the go. If you're feeling ambitious, you can cut up bite-size pieces of fruit and store them in a cooler, or just grab a few pieces of whole fruit to go.
Here are a few ideas for fruit to take on a road trip that don't require being cutting up:
blueberries
apples
oranges
plums
Some fruits are more delicate and bruise easily, so they may require storing them carefully in a container, or they need to be cut up into bite size pieces. Here are a few ideas:
watermelon
peaches
strawberries
This vegan chocolate almond butter is perfect for dipping your cut up fruit and makes your snacks even tastier.
Granola Bars and Protein Bars
Granola bars, protein bars, and nut bars are perfect for road trips. They come pre-wrapped, and can last a long time in the car. They're also some of the best meal replacement products for vegans.
Veggies
Just like tasty fruit, vegetables make for a great snack on the road. Here are a few of our road trip veggie favorites:
mini carrots
snap peas
sliced green peppers
radishes
cherry tomatoes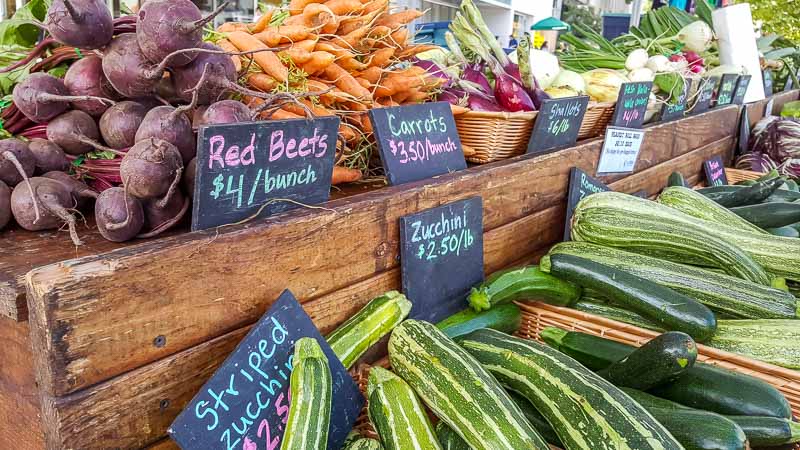 Nuts and Seeds
Nuts and seeds are an easy option for road trips. They're portable, last a long time, and they don't require refrigeration.
While we always keep various nuts and seeds in our house, on the road we usually like to make mixes of our favorites so they're easier to enjoy. You can throw them into small containers or even just throw them into a ziploc style bag for easier storage.
Drinks
For drinks, water is always a perfect fit. You can even bring your own bottle, and refill it at stops on the road. If you have kids, juice boxes are always a hit with them and they pack well.
Here are a few of our picks for the best vegan road trip drinks:
bottles of water
juice boxes
carbonated water with splashes of fruit juice
iced coffee or iced tea in the summer time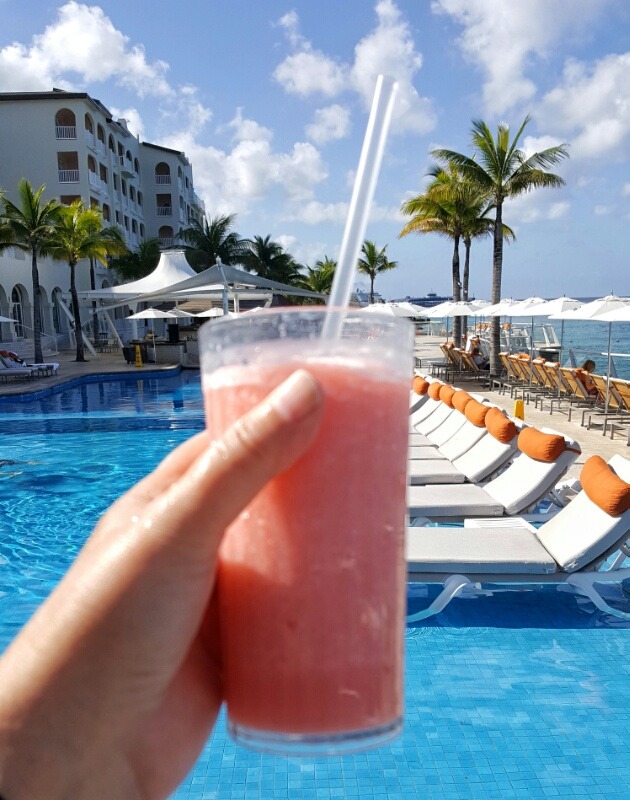 Vegan Cheese and Yogurt
You'll need a cooler if you want to bring vegan cheese or yogurt on the road, but it's well worth the hassle for a creamy, delicious dairy-free treat. Here are a few ideas:
vegan cheese sticks
vegan yogurt
Sandwiches and Wraps
If you have a cooler, then on-the-go sandwiches and wraps are an easy, filling option for on the road.
Big, sloppy burritos are probably not a good choice, but smaller burritos and wraps are great in the car. Sandwiches are also great road trip food, as long as they're not overstuffed with fillings that easily fall out and the bonus is you can customize them to everyone's tastes.
Hummus
I love hummus and dippers on the road. If you have the time and inclination, you can prep your own homemade hummus and baby carrots. If you're short on time, just grab a shelf stable hummus and pretzels pack or some tasty vegan pita chips and you're good to go.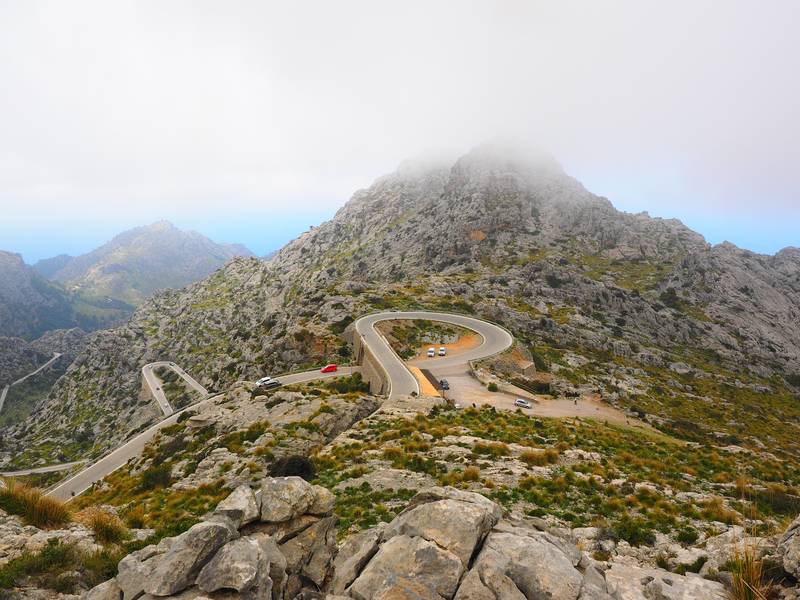 Candy
We try to eat healthy on a road trip, but we also try to be flexible and have fun as we go.
Here are a few of our kids favorite vegan candies for road trips:
Twizzlers
Swedish Fish
Sour Patch Kids
Airheads
Salty, Crispy Snacks
I have to confess a true love for salty and crispy snacks. Here are a few of my salty vegan favorite snacks for on the road:
pretzels
potato chips
popcorn
While being vegan often means giving up on certain foods, thankfully some of the most common snacks are still available to you. Just watch your caloric intake (especially salt) with things like potato chips and popcorn while on the road.
Vegan Road Trip Meal Prep
If you have some time before you leave, doing vegan meal trip prep can mean for much healthier and varied choices.
We like to bring a soft sided cooler, which folds down for easier storage when not in use. A cooler also gives you many more food options, including cut up veggies and fruit, sandwiches and wraps, and vegan yogurt and cheese.
Vegan Food On The Go at Restaurants and Convenience Stores
Sometimes it's just not possible to meal prep for a road trip, which means picking up quick snacks at convenience stores, and often eating at restaurants with vegan options.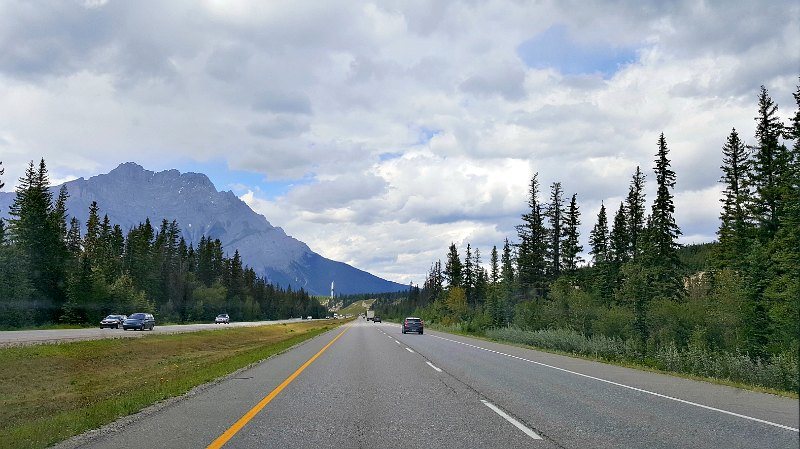 Vegan Road Trip Restaurants
Eating vegan is more of a challenge on the road. Meal prep is a great way to ensure you have options, but sometimes you just crave a hot meal, or eating in a sit down restaurant.
One of my must-haves for any road trip is the Happy Cow app. The app will list vegan friendly restaurants around the world.
There's an App for That
Get it on Google Play or the Apple App Store.
Vegan restaurants for road trip
As a start, these vegan-only chain restaurants may be an option on your trip:
Native Foods
Next Level Burger
Slutty Vegan
PLNT Burger
Burgerlords
HipCityVeg
Flower Burger
Loving Hut
There are also many non-vegan restaurants that have vegan options. Here are a few to get you started:
Taco Bell
Olive Garden
Burger King
TGI Fridays
The Cheesecake Factory
Del Taco
Starbucks
White Castle
Carl's Jr
Subway
Chipotle
Qdoba
Fatburger
Panera Express
Panda Express
McDonalds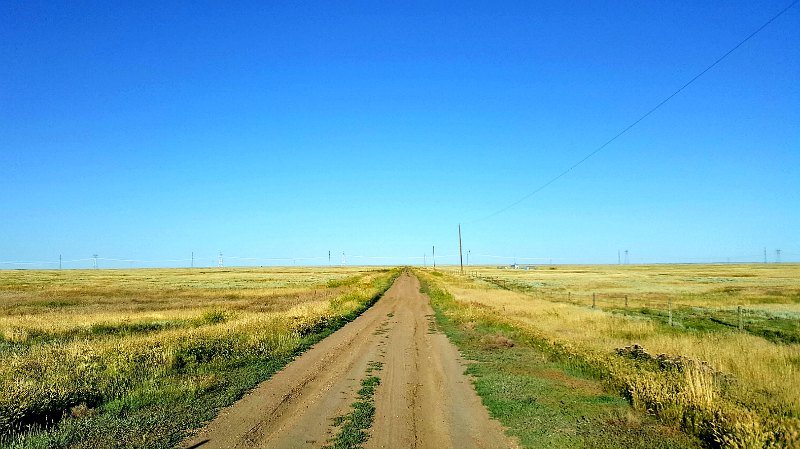 Vegan Snacks at the Convenience Store
The average convenience store or gas station is packed with salty, sugary, caffeine-infused concoctions. It can be a challenge to find something to eat in a gas station that isn't packed with calories and bad fats.
Here are a few ideas for healthier convenience store snacks while you're in your car while listening to the best audiobooks for road trips.
Raisins and dried fruit, including apple chips
Nuts (unsalted, preferably)
Vegan protein bars
Vegan SkinnyPop popcorn
Hummus and pretzels
Whole fruit (usually limited to apples, oranges, and bananas)
Applesauce
Pretzels
Vegan yogurt
Vegan cheese
Vegan Jerky (watch out for high salt content)
Frozen fruit popsicles (watch out for added sugar)
Water
Milk
No sugar added juice
While eating vegan on the road is sometimes difficult, the good news is that it's much more common today then it's ever been in many countries. Luckily there are also healthier options for anyone who's trying to forgo the usual chips and greasy foods that go hand in hand with classic road trips.
That said, don't be afraid to travel just because you're on a certain diet or have to stay away from certain foods. Likely you'll be able to find something that will get you by until you get to your destination, and if there isn't, just make sure to pack appropriately before you go and you'll be fine.
Looking for More Road Trip Tips?
Check out our business trip travel checklist and packing list, our essential summer road trip packing list, and our summer beach vacation checklist, or how to eat healthy while traveling.