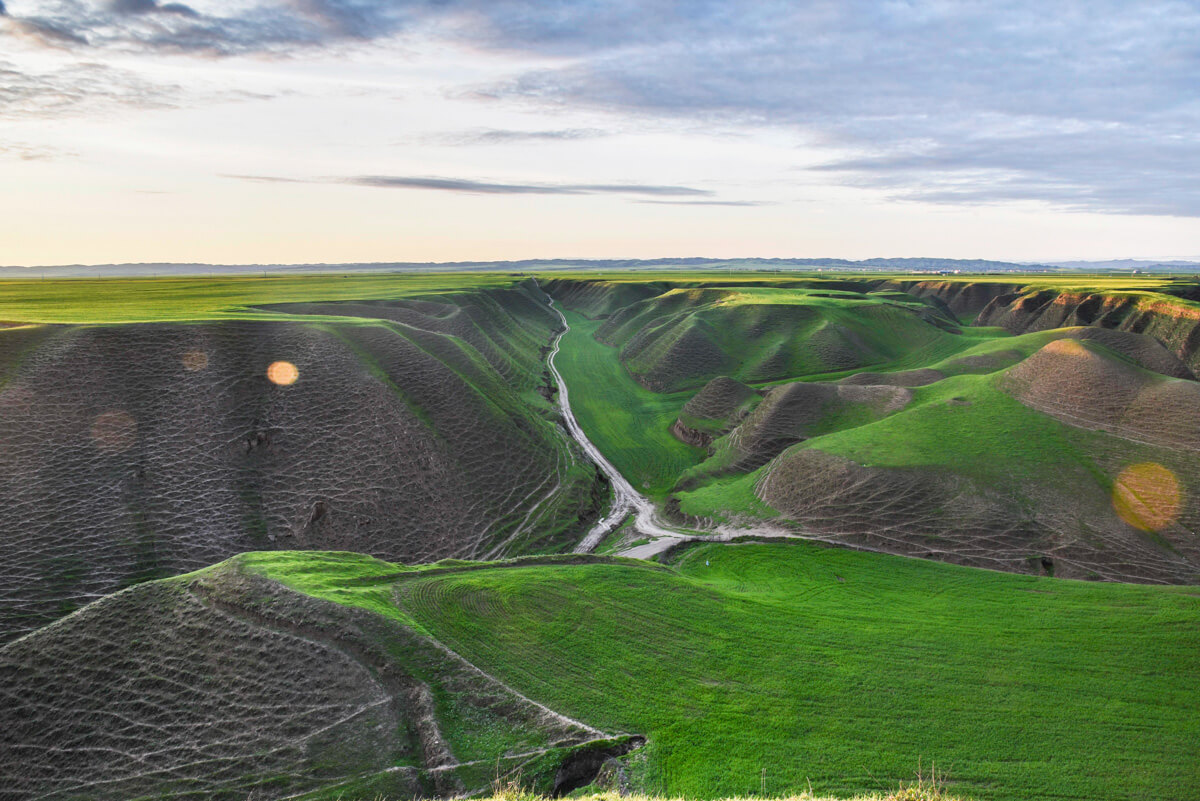 Golestan is one of the least visited provinces in Iran.
However, after spending an entire week wandering around the region, I came to the conclusion that this could be my favorite place in Iran, very different from the rest of the country and home to a beauty which I had never expected.
I really want travelers to discover this magnificent hidden gem, so that's why I have compiled a guide to visiting Golestan province, which includes things to do, transportation and accommodation tips and, of course, plenty of local insights and inspirational photos.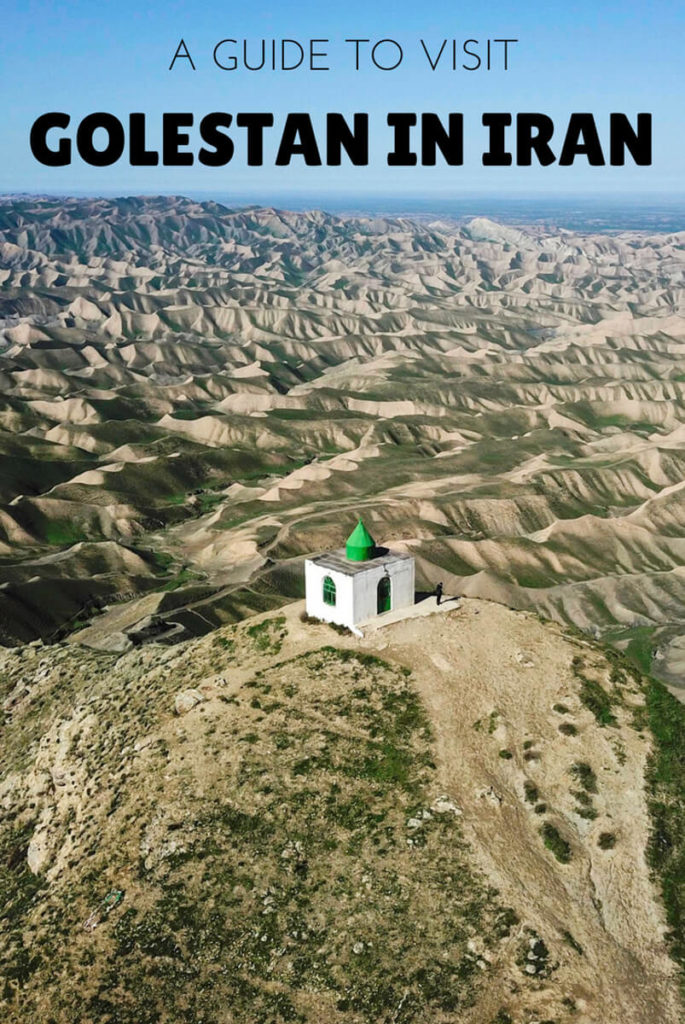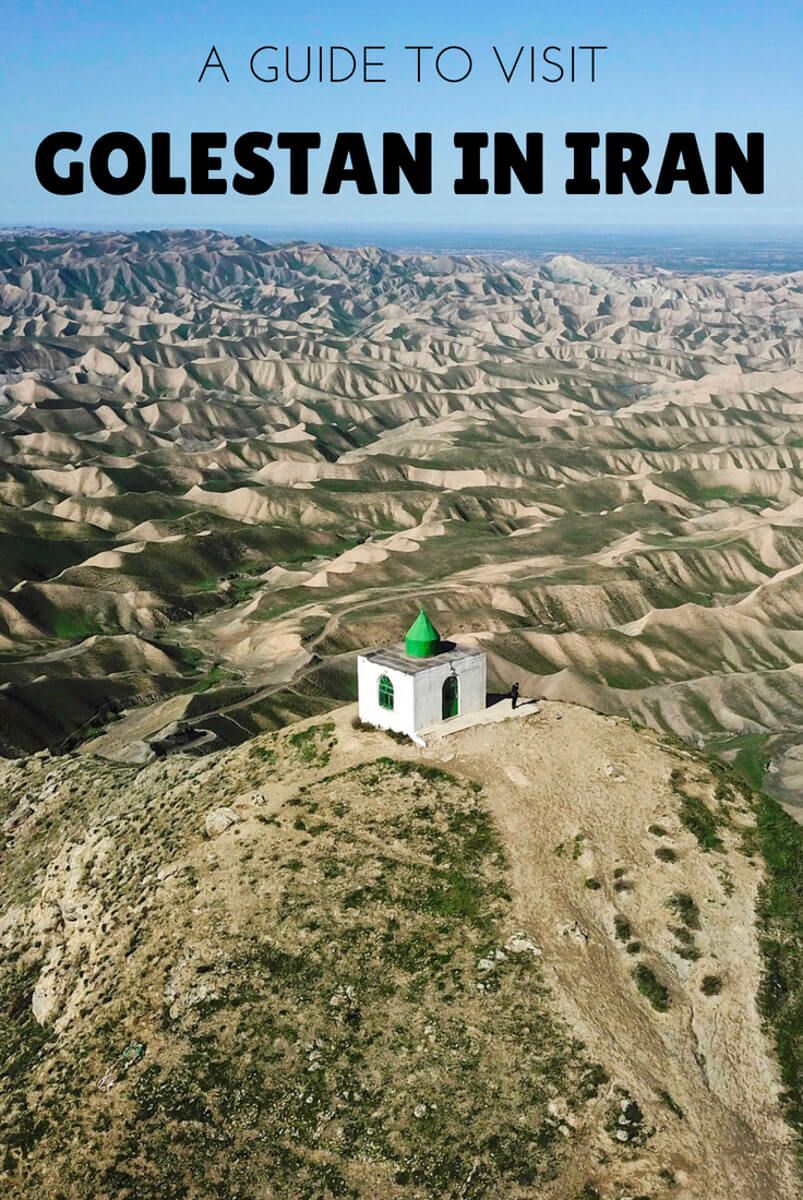 It's mandatory to have a travel insurance to get your visa on arrival in Iran.
Because of the sanctions, most insurance companies don't provide coverage for Iran, but IATI Insurance does.
Get your exclusive 5% discount if purchasing via this link.
Why visit Golestan?
From epic train journeys to the greenest landscape in the country, unique culture and a world-class archaeological site, Golestan is an absolutely underrated province in Iran.
The beautiful scenery, composed of exceptional green canyons and velvet-smooth rolling hills, and Khalid Nabi, the tomb of a pre-Islamic prophet whose location is far more than outstanding, should be in the highlights of any travel guide to Iran.
Add to this a strong Central Asian culture, which is closer to Kazakhstan to Iran itself, and you will soon realize that Golestan province is an unmissable destination that could keep you busy for weeks.
Do you know the guys from 1stQuest? They are an Iranian company who offer plenty of services for traveling in Iran, like visa services, hotels, flights, travel insurance and tours. The best is that you can finally purchase or book these services with an international credit card. The good news is that the readers of this blog can use my 5% discount code in all their services: ATC-QST 
Click here to learn more about 1stQuest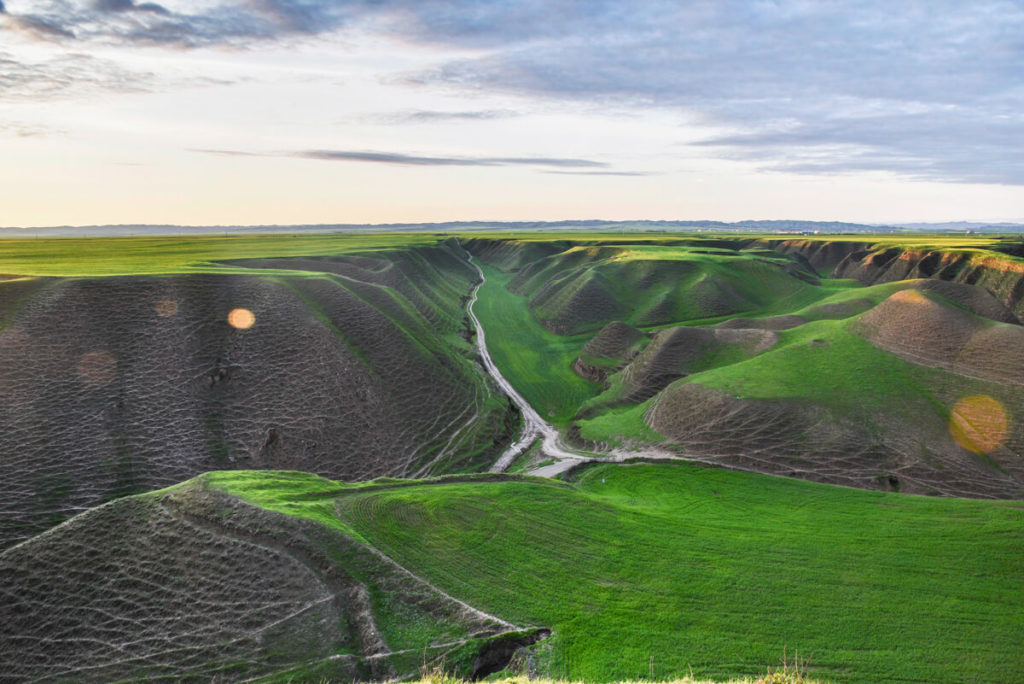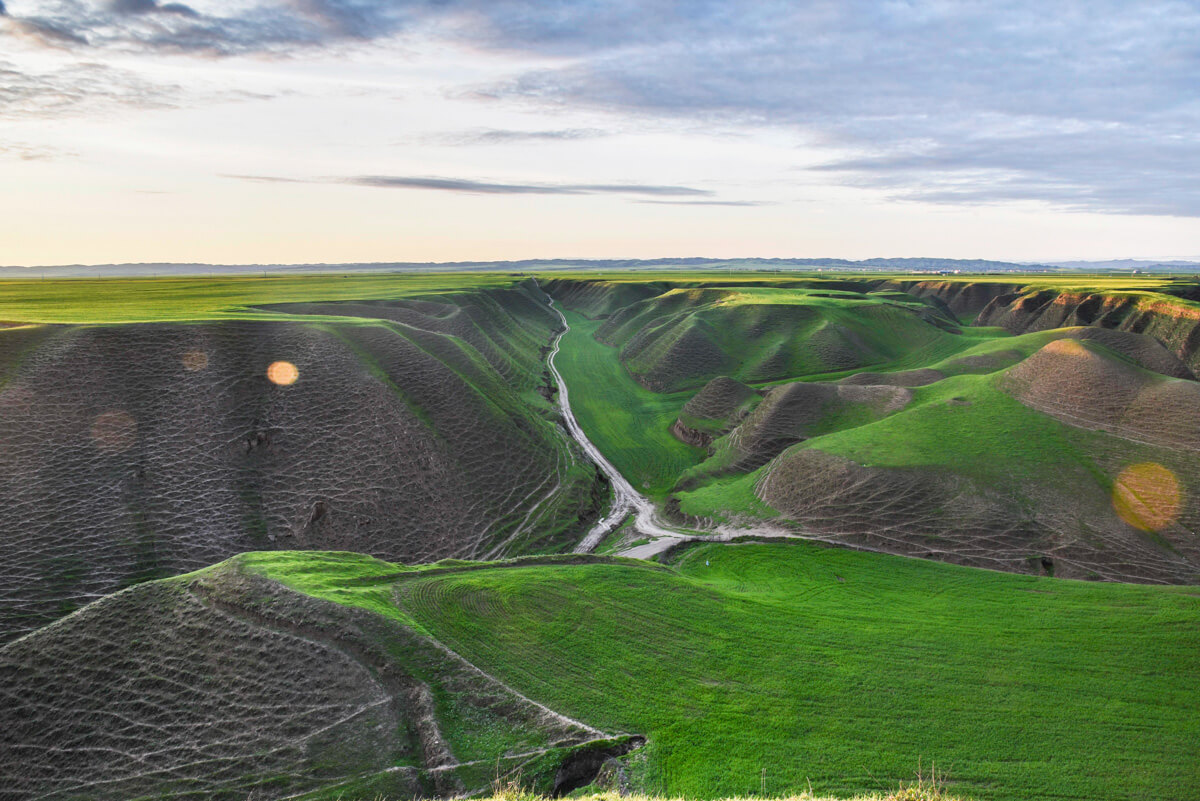 The people: the Turkmens of Golestan in Iran
The landscape and the epic archaeological sites are not the only reason for visiting Golestan but, from a cultural point of view, this is a very unique region.
And the reason is that, since it borders Turkmenistan, Golestan province has a large population of Turkmens.
These people, unlike the rest of Iran, are Sunni, Turkmen is their language and traditional women dress in colorful dresses, whereas, in the rest of the country, they prefer the black chador.
Moreover, they have a Central Asian culture. For example, they eat Central Asian food, including plov (oh man, I really hate plov) and mantis. Also, there is a very visible nomadic culture and, like in Kyrgyzstan and Kazakhstan, they also live in yurts.
But, perhaps, the most surprising thing is that the Turkmens from Iran claim that they are the original ones, as the people from actual Turkmenistan have been influenced by Russia too much.
Getting a visa for Turkmenistan is very complicated. I actually once tried to apply for one in Tashkent and, unfortunately, it got rejected so, if your visa got denied as well, Golestan is the closest place you can be to Turkmenistan.
Read: Which country in Central Asia should you visit?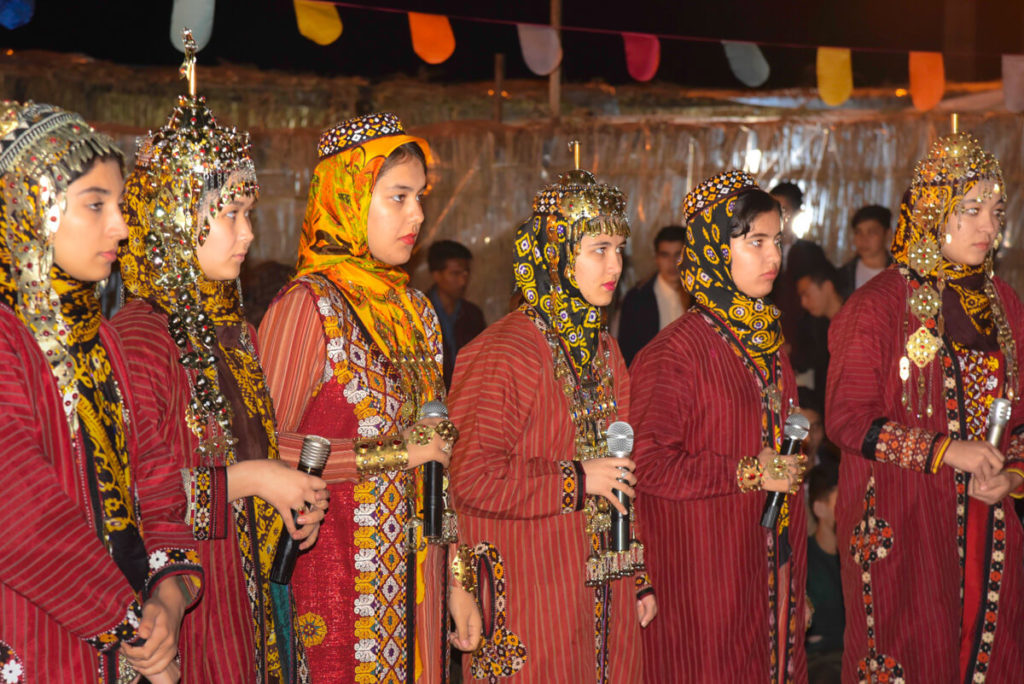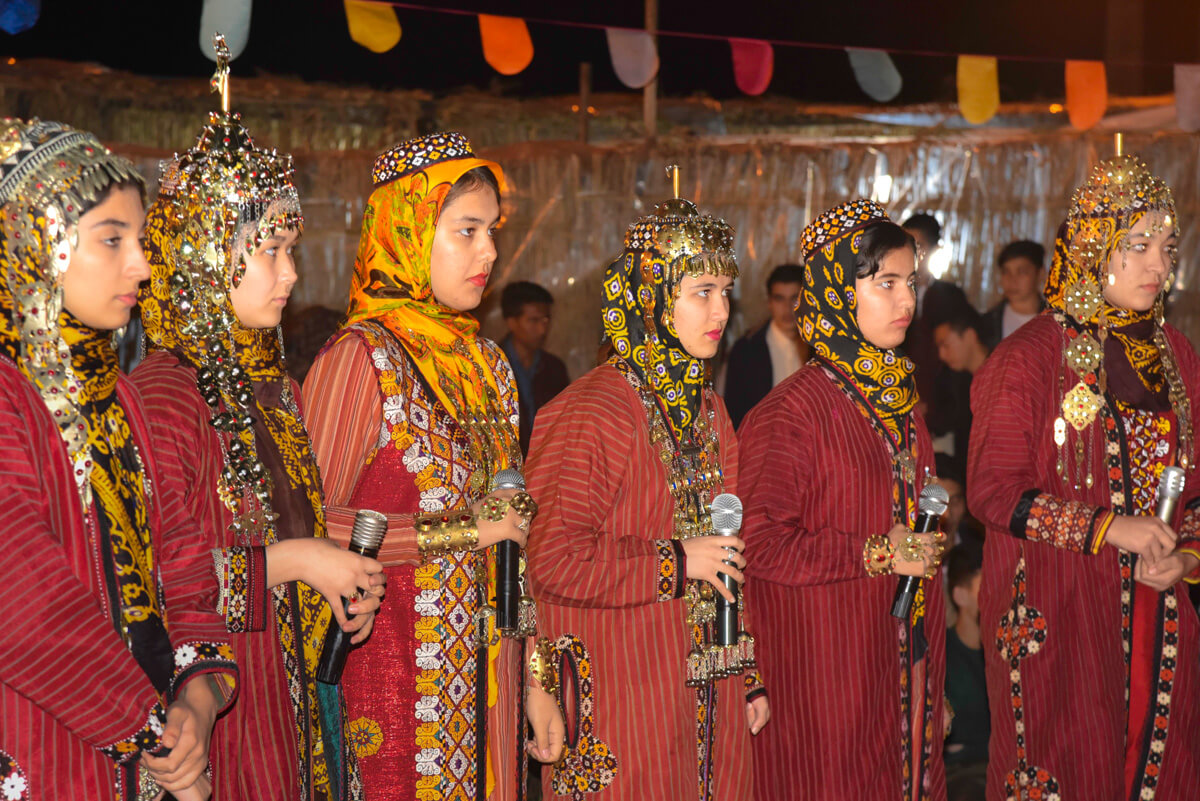 How to get in & out of Golestan province
Getting to Golestan by bus
Bus is always the easiest and fastest way to travel around Iran.
Gorgan and Gonvad e-Kavus are the main cities in the province, so there are daily, direct buses from many other cities, including Tehran, Esfahan, and Mashhad.
Getting to Golestan by train
If you were coming from Tehran, you should know that the train journey is one of the most epic in the country, as it goes through the magical landscape and over many historical bridges.
You will need to book it in advance though, as seats run out very quickly.
Actually, I tried to book it 24 hours in advance and it was already fully booked, so I took a train to Sari instead, which is a few hours before Gorgan. The ticket cost 104,000IR and it was an 8-hour journey.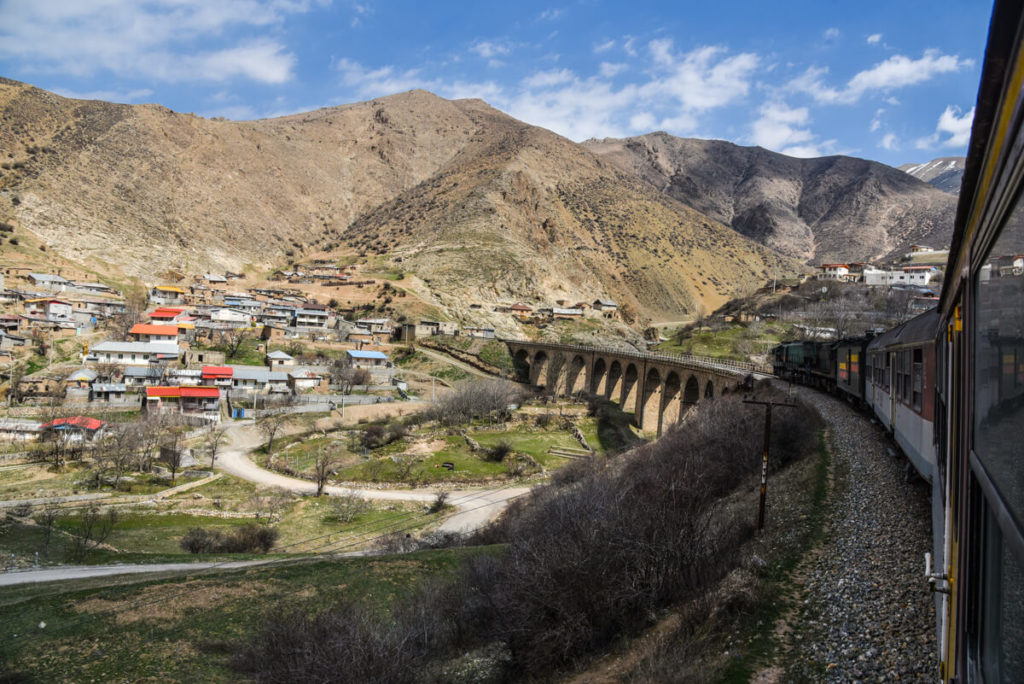 Things to see in Golestan
Read: Best books on Central Asian culture, politics and history
I spent one week in the region and these are all the places I visited.
By the way, if you only have a few days, I recommend visiting Gonvad e-Kavus and Khalid Nabi, at least.
Day 1 – Gorgan
Gorgan was my first stop in the region.
To be very honest, it is not a very exciting city but it has a lively bazaar, a few blue-tiled mosques worth checking out and it is a great base for exploring the surrounding Turkmen towns.
The city is mostly Iranian, so you won't see many Turkmens here either.
Moreover, Gorgan is very close to Zariah Valley, a popular getaway for the locals. It's a beautiful forest with a few waterfalls and some half-day trekking options.
Where to stay in Gorgan
Pars Hotel – Most foreigners will stay here. A budget hotel run by a local who used to live in London. During my stay, I was the only foreigner, but I had so much fun with the few local guests that were also staying there.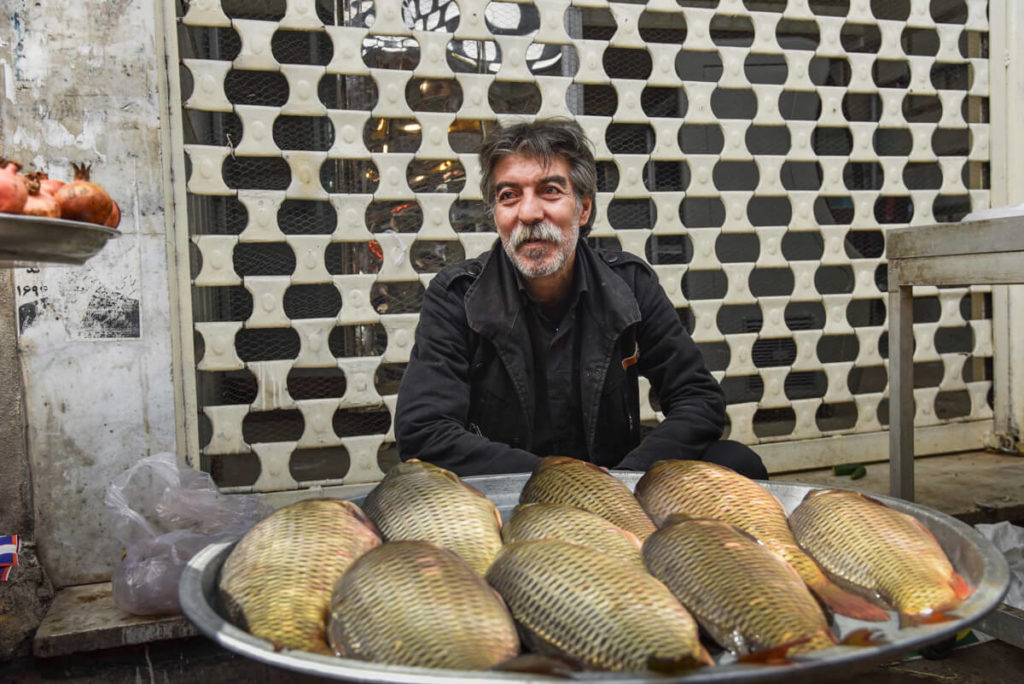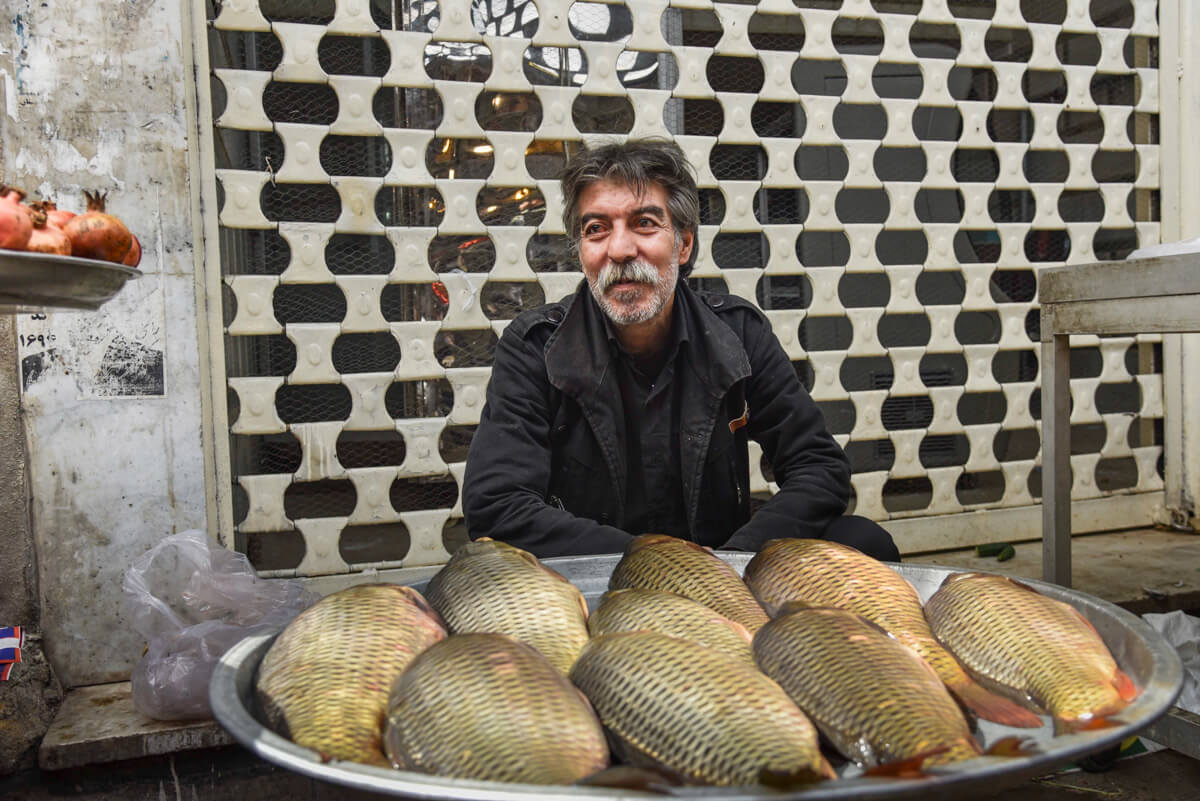 Day 2 – Day trip to Aghghala, Bandar e-Turkman and Ashuradeh
For a real glimpse of Turkmen city life, just a bit north of Gorgan, there are a few towns which are definitely worth visiting and are easily accessible on a day trip.
Aghghala
The most Turkmen town in the whole Golestan province, Aghghala is a great place to spend a few hours wandering around the many restaurants serving Central Asian food and just doing some people-watching.
If possible, try to come here on Thursday, the day the local market takes place, when you will see all the locals selling traditional Turkmen fabrics, food and more. I was actually very lucky to see it!
How to get to Aghghala from Gorgan – The bus terminal is right next to the train station. Minibuses run throughout the day and only cost 10,000IR.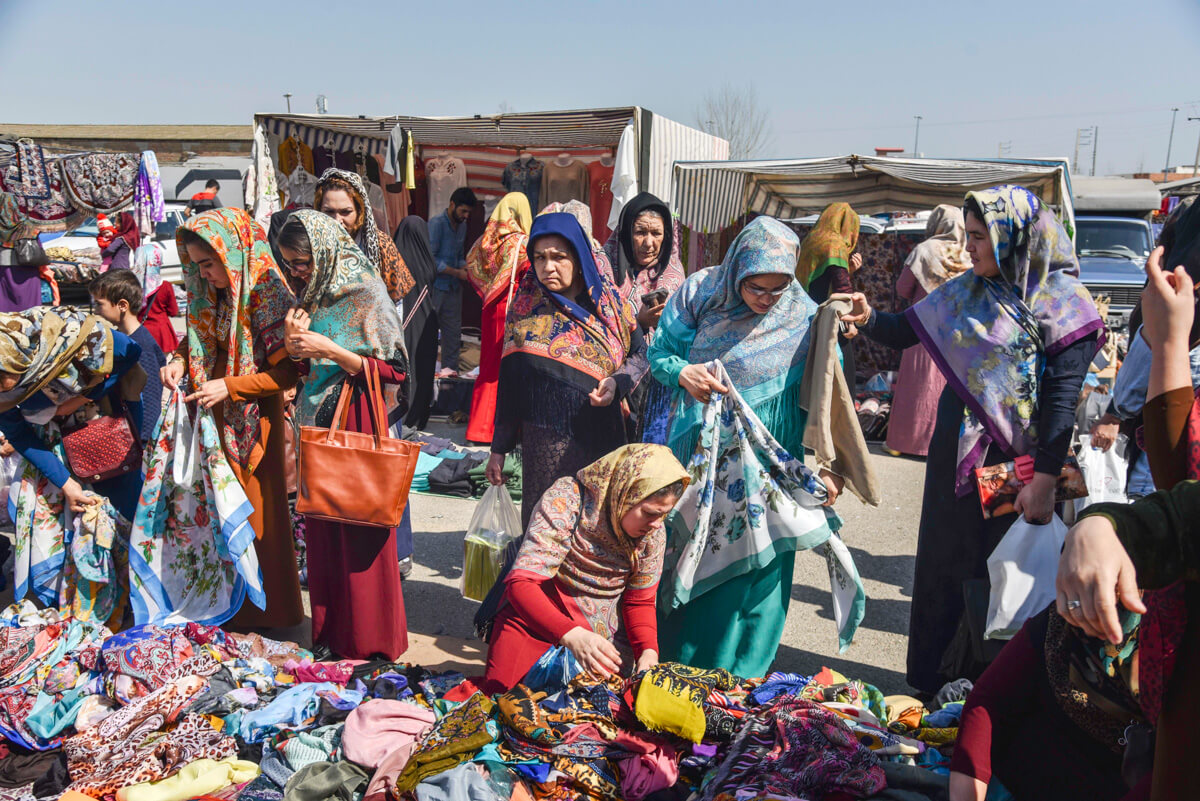 Bandar e-Turkmen
Bandar e-Turkmen will definitely surprise you because it is, in fact, quite touristic.
The local Turkmens have developed a very touristic area, where you can find so many yurts, eat traditional products such as kurut (Central Asian cheese balls), buy typical clothes and many other things.
The Iranians find their culture very exotic, so this a very popular city for domestic tourism.
Moreover, here you can catch a boat to Ashuradeh Island.
How to get to Bandar e-Turkmen from Aghghala – There are local shared taxis that just cost 30,000IR.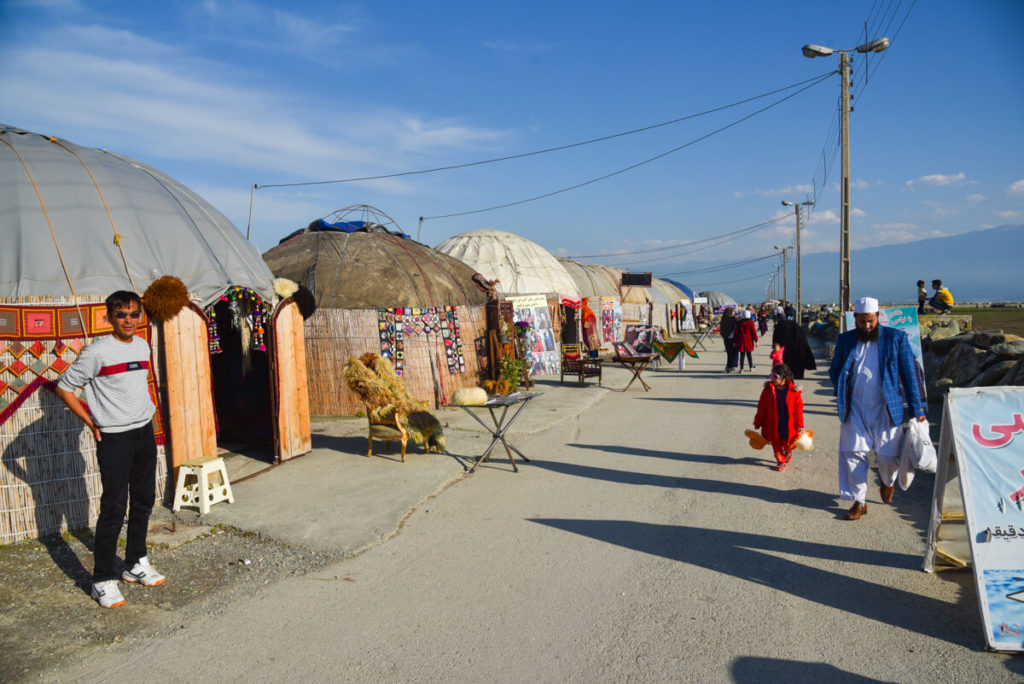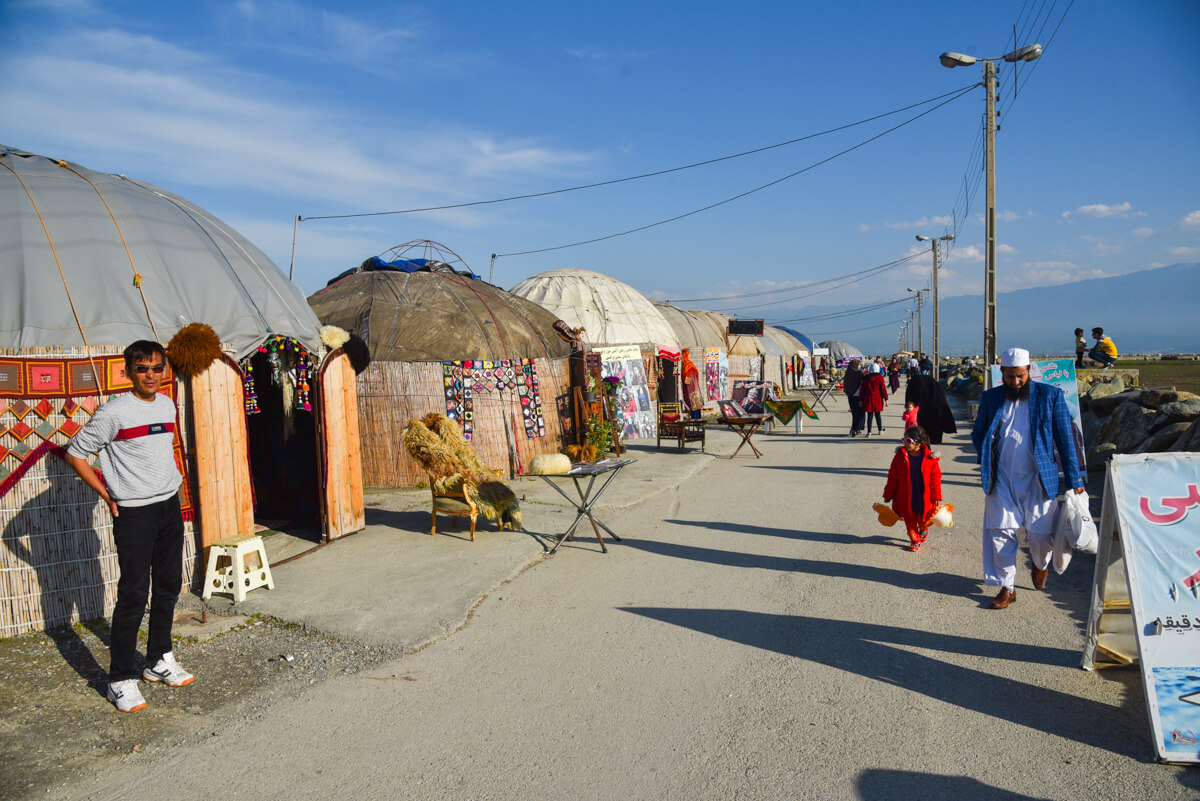 Ashuradeh Island
This is nothing other than a Caspian Sea island and it is a 10-minute boat ride from Bandar e-Turkmen.
A round-trip boat ride costs 600,000IR but you can share it with others and you are likely to be invited by other Iranians to join. Actually, I didn't even need to ask when a lovely family told me to get in the boat with them.
To be very honest, the island is not that nice but thinking that you have been on an island in the middle of the Caspian Sea is pretty cool.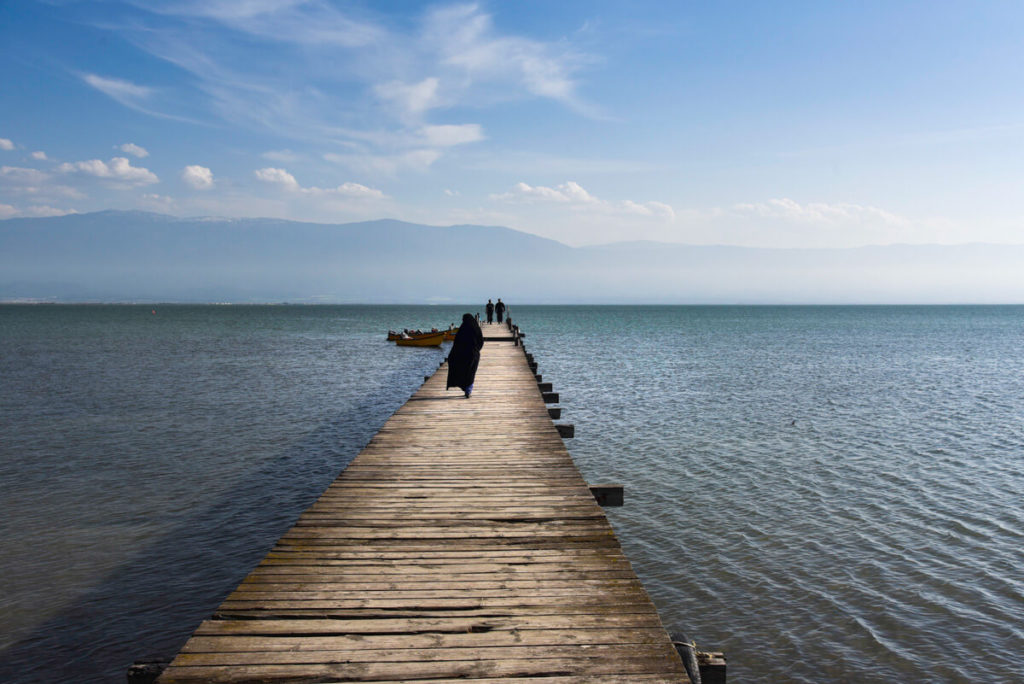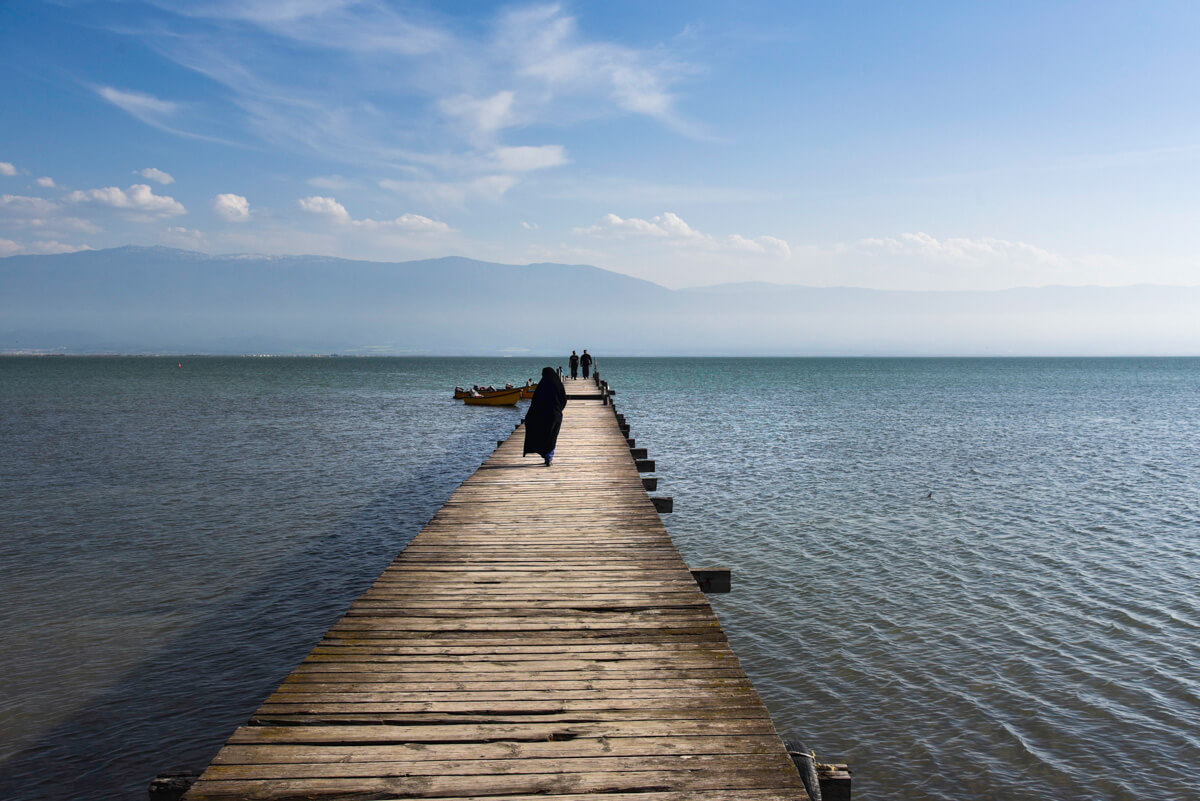 The island, though, has the best seafood restaurant in Golestan, serving very unique Caspian fish. It is a bit expensive, however, with prices starting at 400,000-500,000IR for just a main course.
I didn't eat there because the family didn't want to and I don't like to spend money on a nice meal if I can't share that moment with anyone.
How to get back Gorgan from Bandar e-Turkmen – Shared taxis run very often and only cost 30,000IR.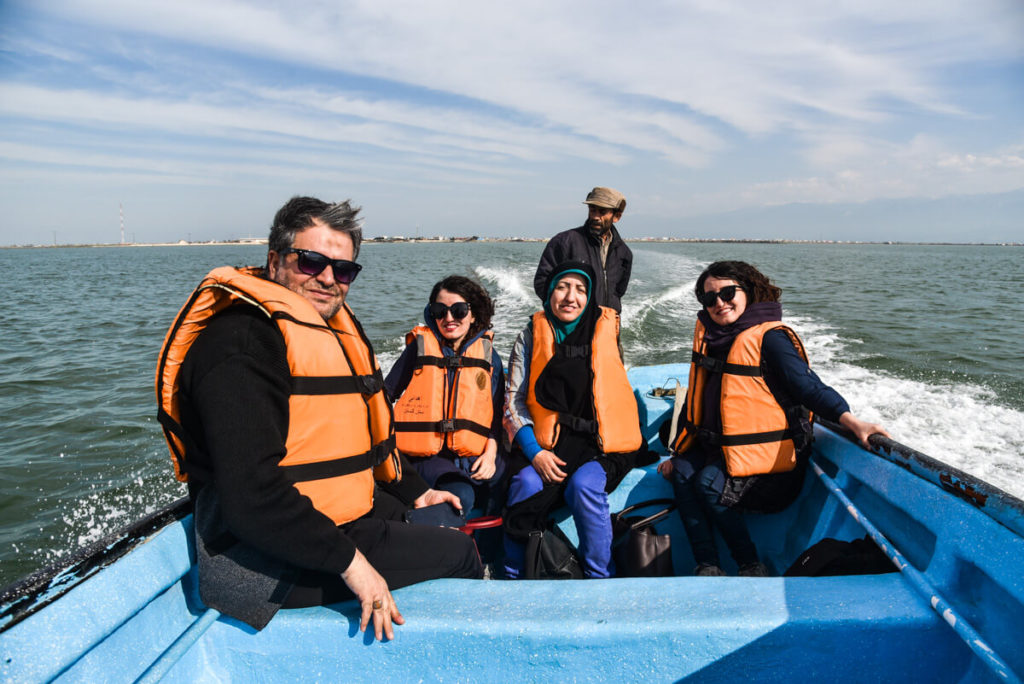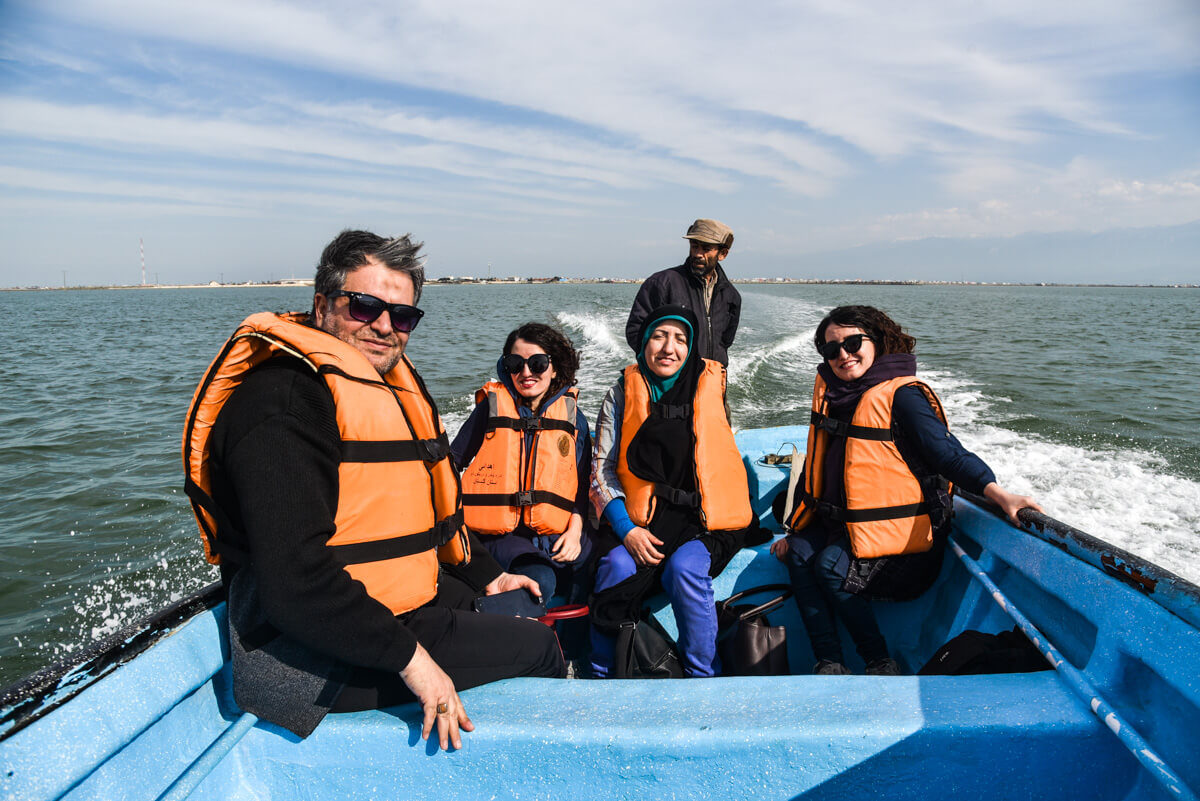 Day 3 – Gonvad e-Kavus
This is the largest city in Golestan and a lovely town to spend one or two days in.
In Gonvad e-Kavus, you will find a UNESCO World Heritage site, which is a 72-meter tower from the 11th century. The inside of the tower contains some of the oldest muqarnas, which are the Islamic geometric forms you can see in many mosques around Iran.
For foreigners, the entrance fee costs 200,000IR but you can see the tower from outside without paying, no problem.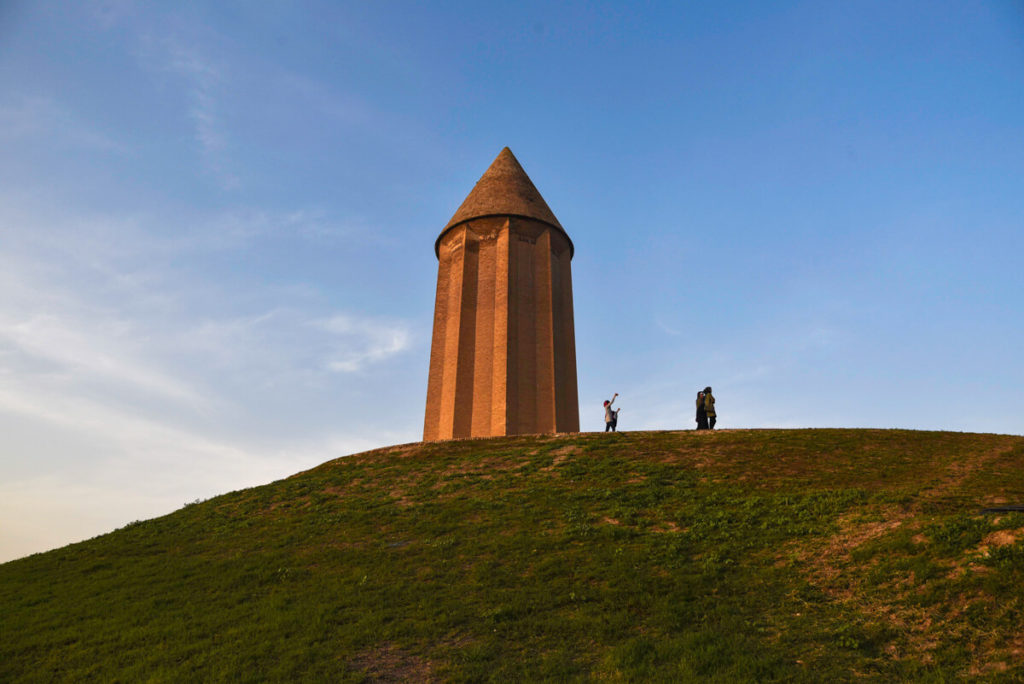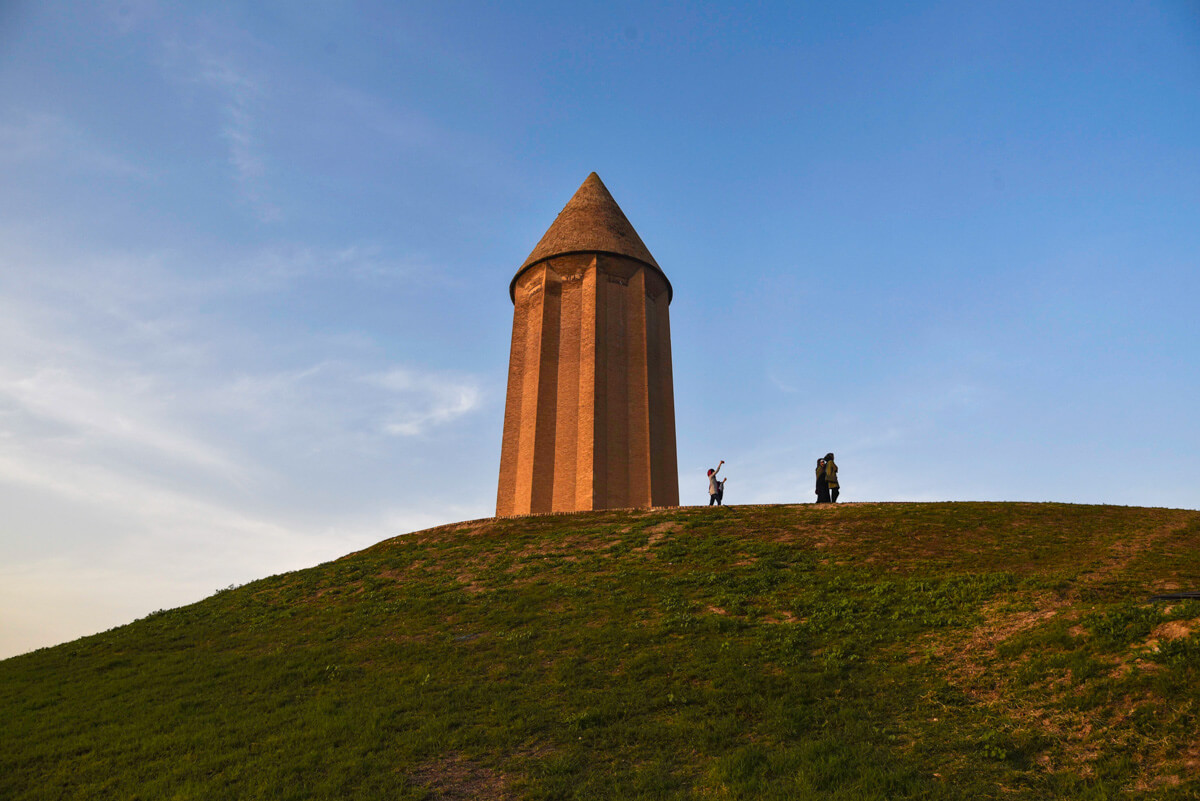 The city has plenty of shops selling traditional Turkmen handicrafts, Central Asian restaurants and it is popular for holding the most famous horse races in Iran.
Also, if you are dying for some good coffee and international food, go to Café Cadre, a Western-style café run by a Turkmen brother and sister. I spent many hours working at their café and they are totally awesome. Highly recommended!
Where to stay in Gonvad e-Kavus
There isn't nice accommodation in this town and it seems that the only decent option is Hotel Ajam, which is a cheap, very average place. You can also do Couchsurfing, as there are quite a few active profiles.
How to get to Gonvad e-Kavus from Gorgan
Buses from Gorgan to Gonvad run continuously and only cost 30,000IR.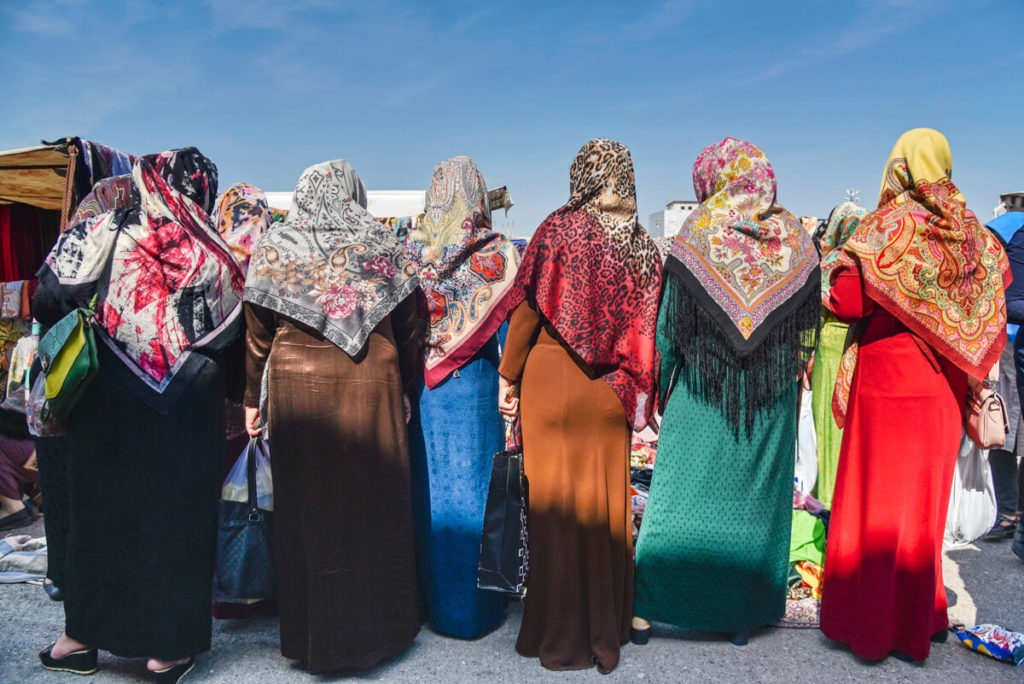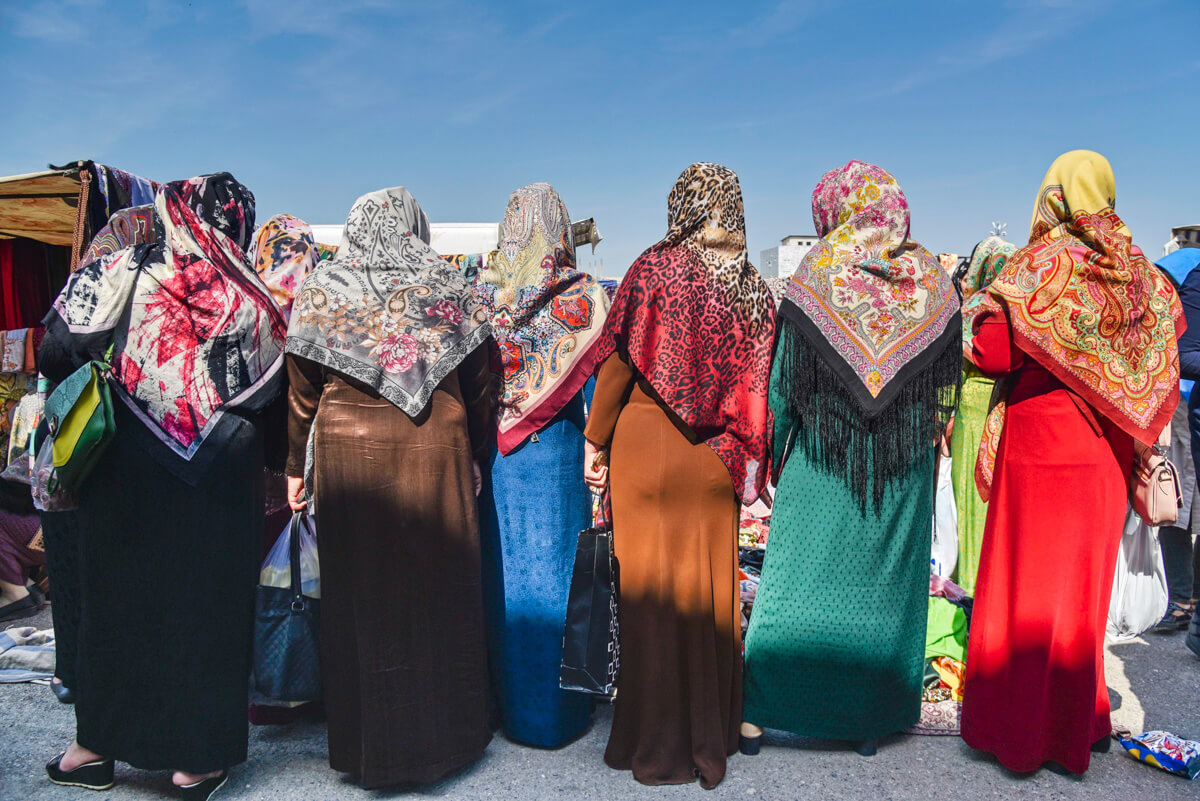 Day 4 – Tamer-e Qarah Quzi
Tamer is a village located between Gonvad e-Kavus and Khalid Nabi, just 35km before the cemetery, and surrounded by a really striking landscape.
If you wanna experience the real Turkmen rural culture, come here and do a homestay with Naim and his family, a real Turkmen family who take hospitality to the next level. For little money, they have a yurt and a few rooms and all meals are included.
For this, you can contact Naim at +989120294409 or simply message him on Instagram.
You can just stay in the village and walk around but, if you want, Naim can also take you for some trekking (with or without a horse) and even visit some real Turkmen nomads deep into the mountains.
I promise you will have an amazing time with him.
How to get to Tamer-e Qarah Quzi from Gonvad e-Kavus 
First, you need to get a shared taxi to Kalaleh (40,000IR) and, from there, a second one to Tamer (40,000IR).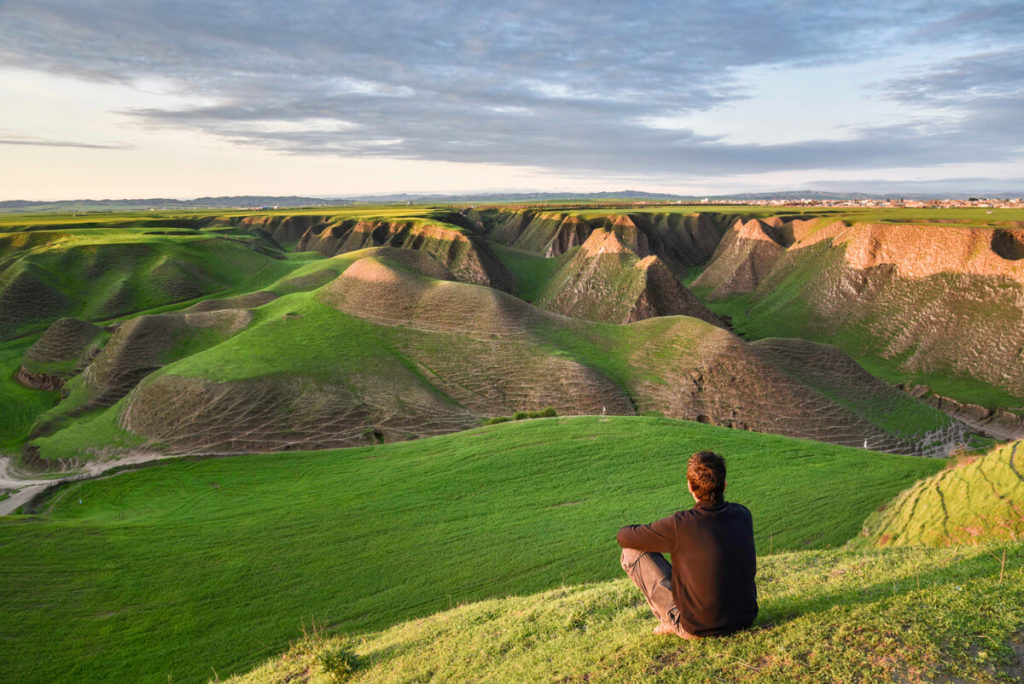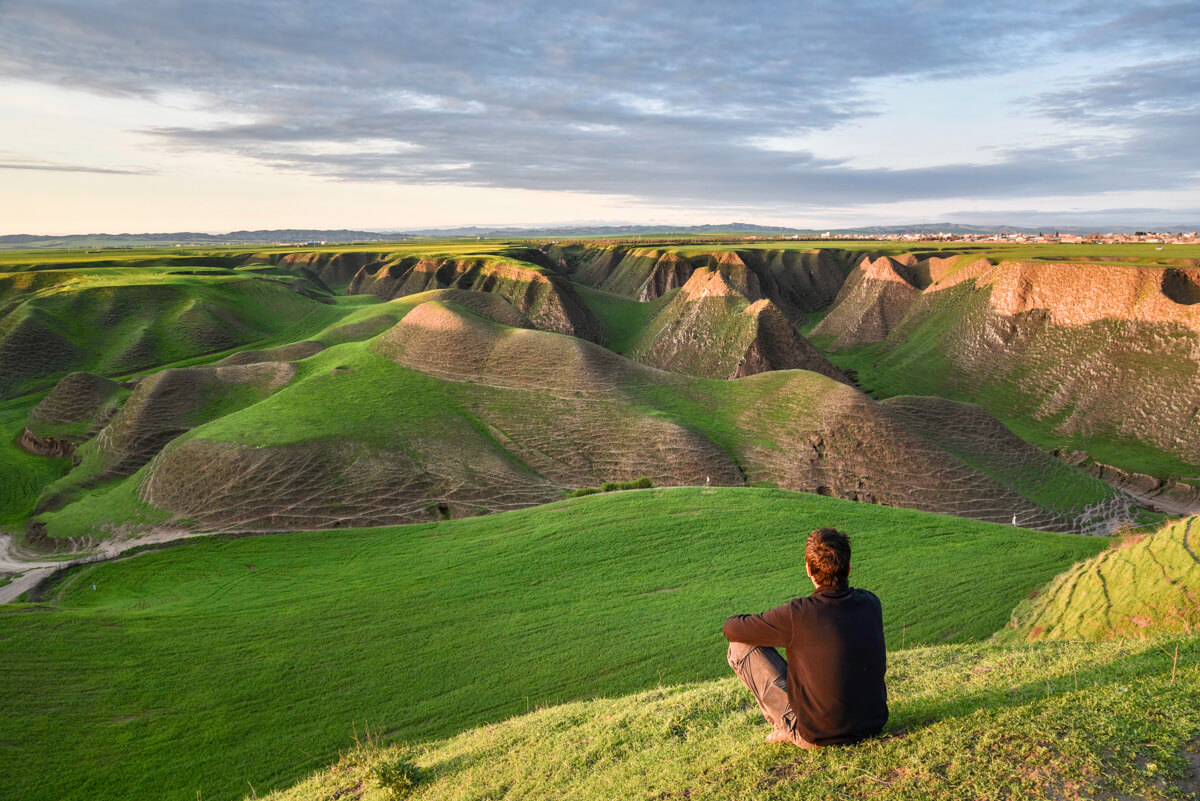 Day 5 – Khalid Nabi
Khalid Nabi is fucking awesome and a reason by itself to come to Golestan province.
Basically, this is a cemetery where a pre-Islamic prophet and his followers are buried.
The site is divided into two places: on one side, you have Khalid's tomb, located at the top of the hill, from where you see stunning views, the horizon being Turkmenistan. On the other side, you have the followers' cemetery, where you find the famous penis-shaped rocks.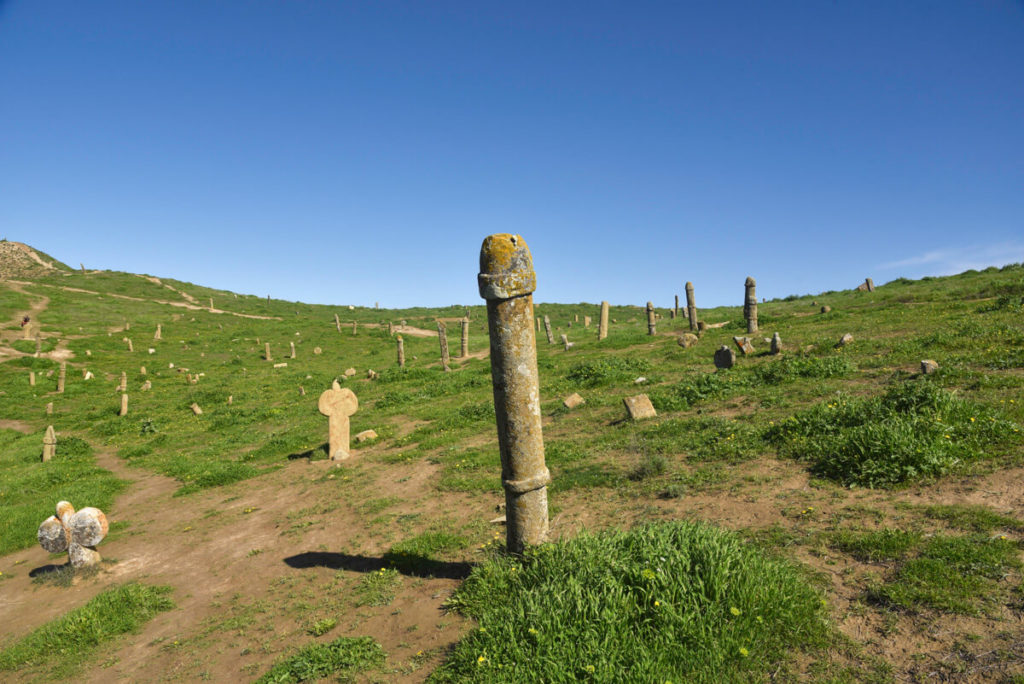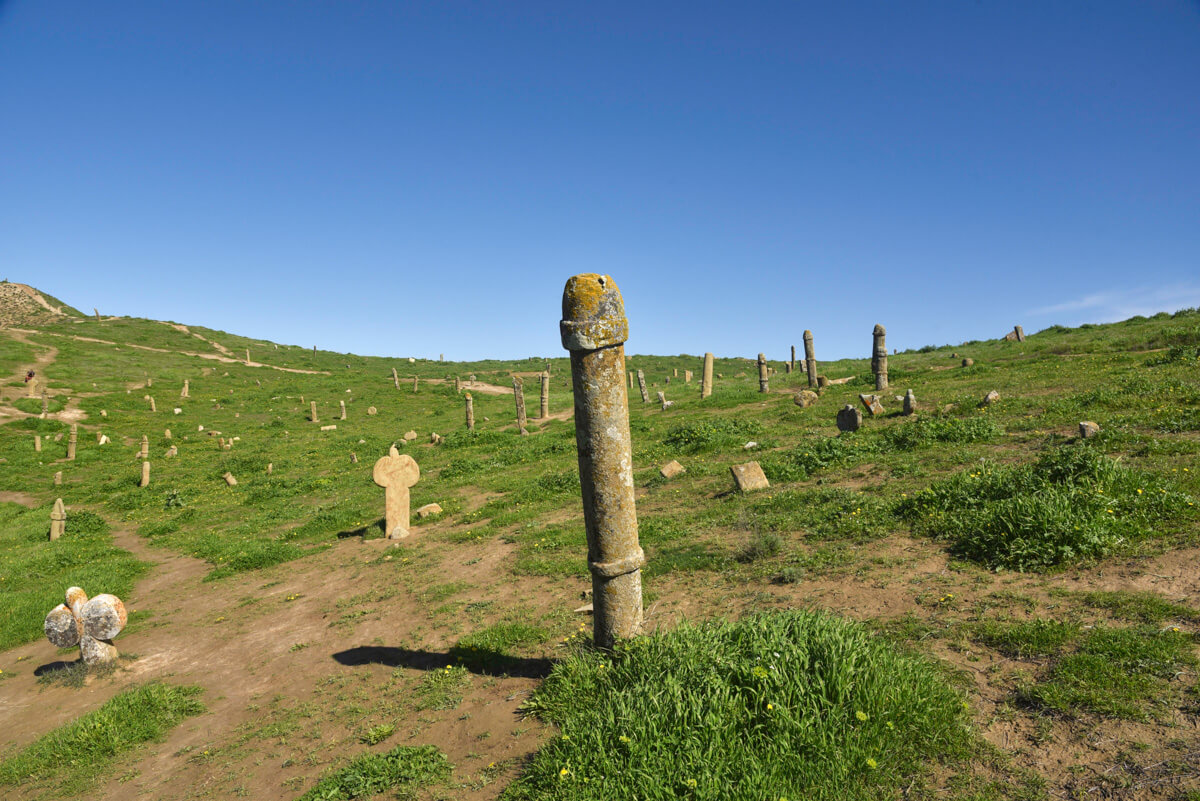 In case you are wondering, these penis-shaped rocks are tombs and yes, they try to imitate the shape of a dick because it means that the person buried is a man. Some penises are very tall, whereas others are quite small.
And no, this doesn't represent the size of their dicks but it has to do with their age. The taller the penis is, the older the man when he died.
Khalid Nabi is a very weird, mystical place.
How to get to Khalid Nabi from Tamer-e Qarah Quzi 
Khalid Nabi is just 35km away but the road is really bumpy so it takes around 1.5h. A round-trip by taxi costs 400,000IR but you can hitchhike very easily.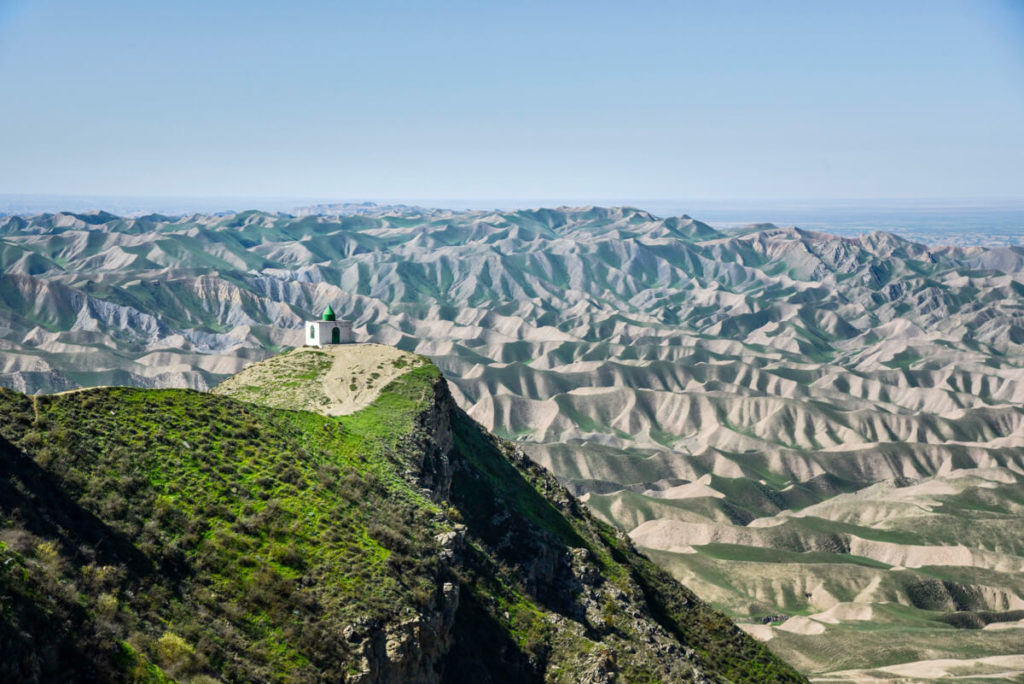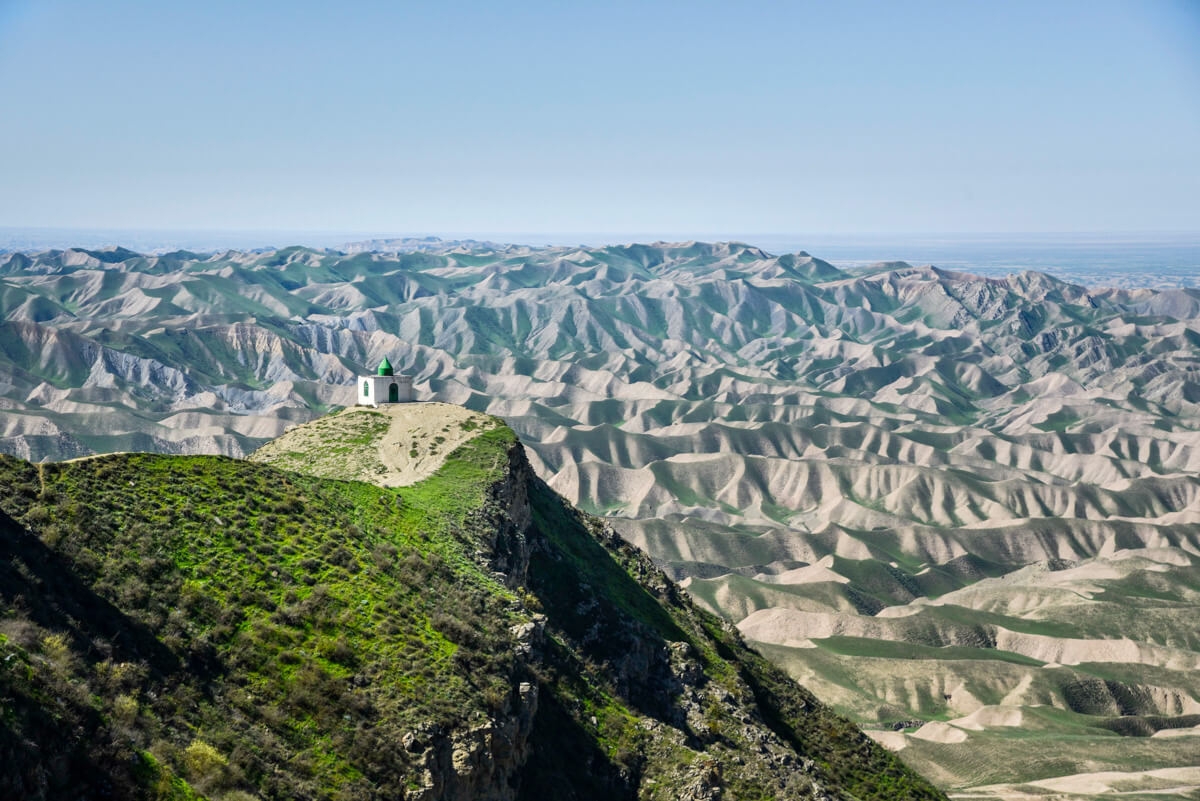 Day 6 – Back to Gonvad e-Kavus and bus to your next destination
From Gonvad e-Kavus, there are direct buses to Tehran, Esfahan, Mashhad and many other cities.
I personally continued my way to Mashhad, on an 8-hour night bus.
Here you can check all my articles and guides to Iran
More information for visiting Golestan Province
Don't forget to check our travel guide to Iran.
As well as all our Iran articles: